TUFI profi PREMIUM Emerald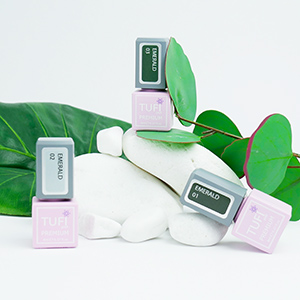 Women's hands are the part of the body that first of all draws attention. Making a beautiful and attractive manicure is what every girl dreams of, since it will be difficult to pass by bright and impressive nails without paying attention to them. Now a wide variety of manicure designs has filled all the pages of the Internet, but thanks to TUFI profi PREMIUM gel polishes you can make all your dreams and ideas come true, as TUFI profi PREMIUM gel polishes have a bright, varied and rich palette of colors.
Gel polish TUFI profi PREMIUM
Gel polishes are so popular among girls nowadays that it is already difficult for their manufacturers to surprise with any new products. The manufacturers of TUFI profi PREMIUM still managed to create a product that has a future. The TUFI profi PREMIUM brand produces high-quality gel polishes and pleases with a large assortment. Gel polish Tufi pro helps to make dreams come true, making nails beautiful. TUFI profi PREMIUM gel polishes fit well on nails and retain their integrity for 3 weeks. A sufficient number of colors and shades will make the most original fantasies come true. All products are made at a high level, including all possible devices for nail design.
Features of TUFI profi PREMIUM gel polish
Wear resistance. With TUFI profi PREMIUM gel polishes, you can forget about cracks and chips, it wears well and is resistant to damage.
In its composition, gel polishes have a rich pigment, which ensures the brightness of colors for the entire time of wearing.
Classical application and a comfortable brush do not create discomfort in the robot with gel polishes, application does not take much time.
It is well removed, additional sawing is not required.
A huge palette of colors and shades.
It does not have a strong smell after application and drying in a nail lamp.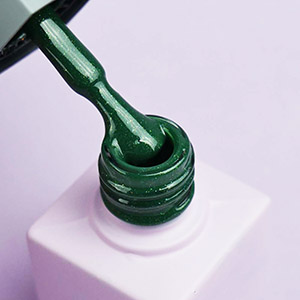 TUFI profi PREMIUM presents a new palette of Emerald gel polishes. A convenient bottle and a high-quality brush guarantee an even distribution of the varnish over the entire nail plate, without leakage and gaps. Gel polish Tufi pro has a durable coating, does not crack, does not roll, provides application with ease and pleasure.
TUFI profi PREMIUM Emerald is a series of trendy gel polishes with shades of green that blew up Instagram in 2021. Green color has been popular at all times. This is the color of the god Osiris in Ancient Egypt and Dionysus in Greece. The green of Islam - symbolizes an oasis in the desert. But at the same time, green is the color of money and the cloth of gambling tables. What is your ideal green? And what does your green manicure symbolize? You can find the answers within yourself by examining and choosing the shades of the Emerald TUFI profi PREMIUM palette.
Emerald Palette Features:
Where to buy TUFI profi PREMIUM gel polish?
It is very easy to buy TUFI profi PREMIUM gel polish in Kiev! Contact our TUFISHOP online store, here you will find everything you need to create a beautiful manicure: nail decor , gel polishes , gel paint , hoods , milling cutters and replaceable nozzles , and much more. Delivery of goods is carried out not only throughout Ukraine, but also around the world. If you can not make a choice, our managers will always help you choose the product option that will fully satisfy your needs. By choosing our store, you choose high-quality and proven products.