Acrylic nail powder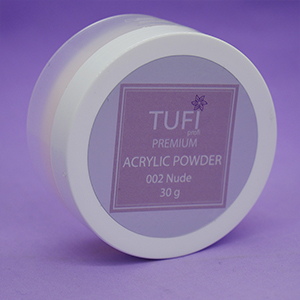 Acrylic powder for nails is a special fine powder that is used to strengthen and build nails. Powder for nails is very easy to use, has a porous structure and is absolutely harmless to nails. Thanks to the use of acrylic powder, the nails do not break or peel, and the manicure lasts much longer than usual.
Most often, this material is used to strengthen nails or when building. When applied correctly, the powder protects nails from external factors such as frost, ultraviolet light or household chemicals.
What is acrylic extension?
For acrylic extensions , you should use only high-quality acrylic powder . If the powder is chosen correctly, it will ideally lie on the nail plate, not spread or gather in lumps. It is also worth noting that this material lends itself perfectly to grinding and other types of processing, and at the same time it does not clog nails and allows them to breathe.
After applying acrylic powder to the nail plate, you will get a beautiful, even manicure that will last a very long time without chipping or peeling. For those who like to stand out and attract attention, you can buy colored nail powder . With this powder, you can get bright red, yellow, green, pink or even emerald marigolds. This material should be in every professional master.
Acrylic nail extension
Acrylic nail extension procedure consists of several main stages. It will take you about two hours to complete this procedure. So, let's see what is included in the main stages of acrylic building.
The first step is to prepare the nails for acrylic coating. It is necessary to adjust the length of the nail plate, and then sand it with a special file with high abrasiveness in order to remove the natural glossy shine from the nail, this helps to improve the adhesion of the material to the natural nail. The last step in the first stage is to degrease the nails using a special tool.
At the second stage, acrylic is kneaded and the shape of the nail is modeled. This stage may differ, it all depends on which method you choose to build. The shape of the nail must be modeled very quickly, since acrylic has such a feature to dry on its own. After the acrylic has completely dried for extension, the master must model a beautiful nail shape using nail files and grinders .
The third stage is the final one, it involves decorating the nail. The master either performs a drawing using acrylic paints or applies some kind of decor. Here, too, it all depends on your preferences.
Advantages of the procedure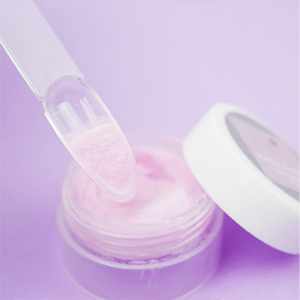 Thanks to the mass of advantages, acrylic building is very popular.
thanks to the use of various shades of acrylic powder , it is possible to create completely different designs, ranging from intricate ornaments to the natural color of the nail, which looks pretty nice;
acrylic is a very elastic material, it is very easy to work with it, even beginners in this business can handle it and create a beautiful nail shape;
it holds very well on the nails, even with thin extensions. Thanks to this feature, the nails look natural;
easy to remove, only a special solution is needed for removal and nothing else. After removal, their nails look healthy and do not exfoliate, which can be when using the gel;
if cracks or chips appear on the nail, it can be quickly repaired and it is not necessary to re-grow the nail;
in acrylic extensions , you can use a variety of extension methods;
to make nails with acrylic can be done not only on the hands, but also on the legs, a fresh beautiful pedicure has not harmed anyone yet.
How to choose the right powder?
Despite the fact that with nail strengthening powder , the manicure will be much better, it is worth remembering that there are some peculiarities when using:
for high-quality application of acrylic powder on the nail plate, you will need to practice well;
nail powder has a not very pleasant smell, be prepared for this.
Acrylic powder
, which you can buy in our TUFISHOP online store, is characterized by excellent quality and a wide range. We work only with trusted suppliers, so you can be sure of the quality of each product. You can also buy everything for nail extension from us:
extension gels
,
tips
,
extension forms
,
drying lamps
, inventory and much more.
Frequently asked Questions