Nail care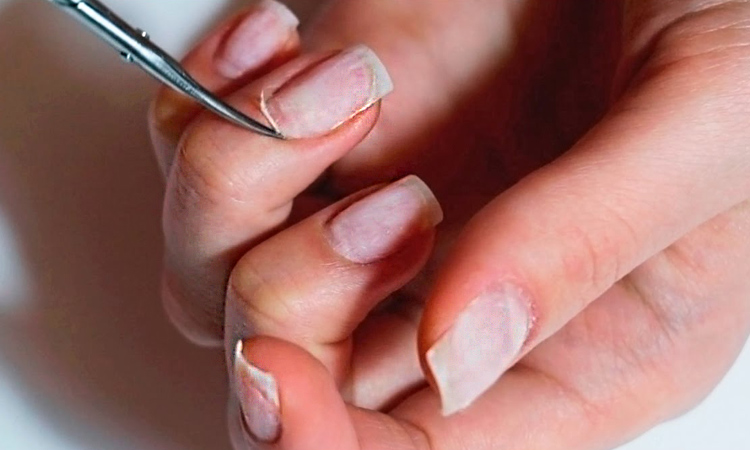 In addition to everyone's favorite manicure, no one has canceled proper nail care for a healthy appearance. After all, after numerous procedures, nails do not always remain in an ideal healthy form. And the means for maintaining the health of nails all come to the rescue. A variety of auxiliary means makes it possible to change the condition of the nail for the better at the root. It is necessary to strengthen and nourish the nails as well as the skin, it is enough to monitor the appearance of the nails, their color and condition in order to maintain the healthy appearance of the hands.
Not all beauties like to do manicures using gel polish, but the beauty and freshness of the nail plate is about the health and proper appearance of your hands. In order for them to be attractive, it is not necessary to paint the nails by using gel polish, but everyone needs to take care of them at all times. In addition, after numerous procedures, nails often need care. This is where serums, conditioners, balms and other nail care products come to the rescue. They will help to radically change the look of your hands, because the nails will shine with health and beauty after using these products. And their diversity will help you cope, probably with any problem.
Assortment of nail treatments
In order to achieve the maximum result from the nail care product, it is necessary to strictly follow the instructions from the manufacturer.
strengthening - the composition of such products is aimed at the rapid recovery of your nail after various procedures, they promote growth and give strength and durability to the plate.

growth - if your nails grow slowly, or if growth is not noticeable at all, these products are for you. They help to accelerate the growth of a healthy nail, they also strengthen and enrich the nail plate with all the vitamins.

hydration and nutrition - after removing the gel polish, or building up your nails need to be moisturized and filled with oxygen. Without proper nutrition, bactericidal infections and fungi appear on the nail plate. Therefore, these funds are necessary for everyone who wears a manicure using gel polish.

reduction of layering of the nail - layered nails give their mistress a very untidy look. Many girls face this problem, and special tools will help to solve it, which include a large number of special components that help restore the nail plate.

flattening the nail plate - these tools help to smooth the surface of your nail, because constant polishing of it can damage your plate and the skin underneath. They are also suitable for performing a manicure as a base, because they perfectly fill all the gaps, preparing the nail for applying the gel.
How to prevent nail treatment?
So that the nails shine with health and beauty even without gel polish or extensions, it is enough to spend as much time on them as before going to the manicurist. But if there is not enough time, which is often the case, it is important to understand the causes and prevent them. A huge mistake is improper removal of gel polish, as each type and manufacturer has its own method of removal. Here, it is important to take into account the features of removal to safely remove the gel polish without injuring the nail plate or contact a master who will remove the gel polish layer accurately and safely.
How to prevent nail damage?
Each manicure master has his own algorithm for applying and removing gel polish. Every professional method has the right to exist. If you decide to apply gel polish or build up, make sure that you can safely remove it with the help of special tools - removers, but in no case with the help of force. So that in the future you do not have to treat your nails, do not injure them, do not apply uncertified products to the plate, consult your nail master before performing various manipulations. In addition, a professional will be able to advise you on recipes for various serums that can be made at home.
What are the features of nail care?
Aggressive varnishes weaken the structure of the nail plate, making it more vulnerable and fragile. Particularly serious harm can be caused by modern gel polishes, which, when polymerized, tightly cover the plate, making it impossible to care. Updating a manicure in this case does not always occur without loss.
Even if you are one of those who like naturalness and you do not like colored manicures and do not use gel polishes, you must take care of your nails, because they need to be moisturized and nourished from the inside and out, just like your skin and hair.
Nail care products can strengthen the nail plate and create a protective screen, accelerate growth, illuminate the plate, soften dry cuticles, and cure nail fungus.
Unpleasant yellowness after removing varnish can be eliminated by whitening nails. As a result of application, the tarnished plate acquires a natural healthy look. There are remedies for biting nails - a thin icing with an unpleasant taste will help to abandon a bad habit for both an adult and a child (from three years old). The skin around the nails also needs care. To eliminate dryness and ingrown cuticles, you should regularly use oils that have a moisturizing and softening effect.
Do you know where to buy such funds? Of course, in our online store TUFISHOP. We have a wide range of a wide variety of nail care products, we will advise you and send everything quickly.