Why are disposable products better than reusable products?
If earlier disposable products were used very rarely, now it has become, in the truest sense of the word, a necessity. All people are worried about their health, and only for this reason they prefer those beauty salons in which everything is clean and hygienic. Not all customers will like it if they are served with the help of albeit clean, but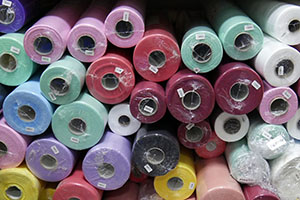 previously used towels. Most people go to those salons that use disposable products.
Goods intended for single use have entered our lives for a long time - just remember the same plastic gloves and paper towels . Today, all cosmetology and medical institutions strictly monitor sterility, using only disposable products .
Such products are useful not only from the side of hygiene, because, despite the fact that reusable sheets or towels are subject to mandatory washing, they are in any case considered to be no longer new. A person understands that these materials have already been used before him, which is not a very pleasant factor. If the hygiene items are only what they got in front of the client, then there will definitely not be negative emotions on this occasion.
Disposable products for a beauty salon , convenient for staff as well. Many may say that constantly buying disposable products will not be profitable and expensive, but if you calculate everything, you will be surprised. Firstly, reusable goods are much more expensive. Secondly, washing them regularly with special products is still money spent. This is what concerns the financial side, but there is also the side of cleanliness and hygiene. Today, the client is much more pleasant if he is sure that towels, napkins have not been used before.
Many modern SPA-salons and beauty parlors even use disposable underwear, since many cosmetic procedures involve the use of various means, leaving marks on the linen, and the possibility of avoiding this is appreciated by many clients. Manufacturers use completely different materials for such products, but it is worth noting that they are all of high quality and do not cause allergies. Another advantage of disposable underwear is that they are breathable.
Be sure to buy disposable products for a beauty salon , made of quality material, which will be pleasant to the touch and will also look good. To do this, contact our online store and choose only high-quality products.
sheets
Cosmetic procedures, and especially massage, are useful for any person, because they not only have a positive effect on appearance, but also on health. In order to carry out cosmetic procedures in sterile and hygienic conditions, the masters use such necessary equipment as a sheet . A disposable sheet is a sheet made of thin fabric that is designed to cover the top of a couch , massage table , or chair before the procedure begins. Disposable sheets primarily serve as a protective barrier and provide complete hygiene and comfort to the client.
What should a disposable sheet have?
Hygienic - protects against germs and bacteria
Breathability - the sheet must allow air to circulate
Hypoallergenic - sheets should only be made from natural materials
Types of disposable sheets
Spunbond - the material from which sheets are made is obtained by drawing. This is a fibrous fabric made of polypropylene threads. Spunbond does not cause allergies and does not harm a person. The spunbond sheet has a durable structure and does not allow moisture to pass through.
SMS are woven fabrics that have two layers of spunbond. The SMS sheet is moisture permeable, thanks to which there is complete protection against the penetration of liquid. The advantages of SMS are that it has high durability and strength and is made of polypropylene without fillers.
Spunlace is a mixture of polypropylene with fibers. Spunlace sheet is waterproof and breathable. To the touch, this sheet is soft and pleasant to the skin. Also, spunlace sheet has a durable texture.
Sheets made of woven material come in the following sizes: 200x140 cm, 200x160 cm, 140x80 cm, 140x70, 160x80 cm, 80x70 cm, 40x40 cm. Disposable sheets are used not only in cosmetology, but also in medical institutions.
Where to buy sheets?
You need a disposable sheet made of high quality woven fabric and not expensive. Online store TUFISHOP will help you choose the right size and color of disposable sheets . You can buy a sheet in our showroom or order delivery in Kiev. Sheets are available in spunbond, spunlace and SMS. Also, besides disposable products , we have a lot of products for eyelashes , tattoos and nails .
Frequently asked Questions