There are no products in this section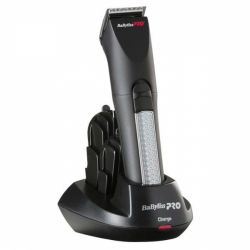 A hair clipper is simply an indispensable accessory for men, because they want to look neat and well-groomed no less than women. The machine has not been a luxury for a long time, since it takes a lot of money and time to get a haircut in the salon, and it is much more convenient to do a haircut at home .
Types of hair clippers
vibrating , machines are not suitable for professional use, they are equipped with non-removable knives, which greatly complicates their care;
rechargeable , not suitable for use on a stream, but are a good choice for the home, because they can work continuously for up to 50 minutes
rotary , the most powerful machines , due to the cooling system, do not overheat and allow you to work on the stream.
Modern cars can run on battery power, which is much more convenient. Also in the kit there may be several nozzles or one universal. There are different types of clippers:
beard trimmers ;
mustache clippers ;
universal machines .
Universal clippers combine all the necessary devices and accessories, for example: The MOSER 1871-0100 clipper set consists of a clipper, an edging machine, a portable electric shaver, a trimmer and a foil razor. The Moser machine is popular among hairdressers, as well as those who prefer to cut their hair at home. The clipper is a friend of every hairdresser, which affects the quality of work and therefore its choice is very important.
Equipment
Attachments that are present in the models of clippers, with which you can expand their potential. Most popular nozzles:
nozzle for a beard and mustache - with its help, it is possible to give a beautiful shape to a beard and mustache;
thinning nozzle - allows you to give a natural look to short haircuts;
Charging indicator - helps you estimate how much time is left until the battery is fully charged.
Replaceable blades - will allow you not to waste time buying new ones, this is especially convenient when traveling.
Nozzle holder - this attribute is used for orderly storage of nozzles, oils and other items. This stand reduces the risk of losing accessories.
A container with special oil - this thing is indispensable for every owner of a clipper, because the knives of the clipper always need to be lubricated with oil.
In addition to all this, the kits may include combs, special brushes for cleaning. Before buying, evaluate what you need this clipper for. After all, the presence of additional accessories increases the cost.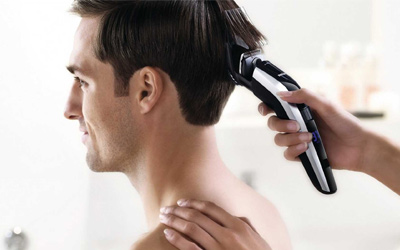 Tips for choosing a clipper
before buying this tool, pay attention to its weight, it should not be too heavy and comfortable to use, that is, it should be comfortable to lie in your hand while working. Too heavy models of clippers will lead to hand fatigue, but with very light clippers it is difficult to keep in the right position for this. Choose the best option for yourself.
if you choose a vibration model for yourself, pay attention to the level of noise and vibration. If it creates too much noise, it creates discomfort for both the client and the master, and if it vibrates too much, it interferes with the haircut.
models on which there are slotted parts do not slip in the hand. This is a very important nuance, on which the quality of the haircut directly depends.
it is best to choose those machines in which the blades are easily removed. This factor will greatly facilitate the cleaning of the device and the replacement of the blade. A very inconvenient option is a blade fixed with screws, which can only be removed with a screwdriver.
if you travel often, it is best to choose a trimmer , rather than a clipper, it will be much more convenient with it.
Clipper Care
Regular care and proper cleaning allows you to extend the life of your hairdressing tool. Care and lubrication minimize friction, wear and heat on the knife blades. They also guarantee protection against adverse environmental influences. Improper care of the machine leads to premature flooring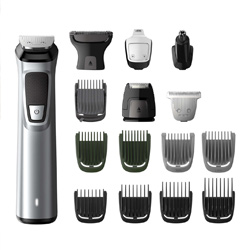 ki instrument.
How to care for the knife blocks of the clipper?
Almost all new clippers have a removable blade block, thanks to which the blades of the clipper are quickly and easily removed from the clipper, which makes it easier to care for it.
In order to properly care for the clipper, it is recommended to pay attention to a few tips:
after each haircut, you need to clean the knife block using a special brush, after which it must be lubricated with oil.
after lubrication, the knife must be installed back in its place;
if the knives are not removed from the machine, you need to use a screwdriver and be sure to remove the knife. It requires the same cleaning using a brush and machine oil . Screw it back after cleaning.
after lubrication, the machine must be turned on and let it run for several seconds so that the oil is evenly distributed over the entire cutting surface of the knife.
How to buy a hair clipper?
In order to buy a clipper in our online store, you need to choose the right model. Buying a clipper is an important and responsible step! If you have any questions, we will gladly answer them. You may also be interested in such products: hair dryers , trimmers , oils for machines .