There are no products in this section
Hair dryers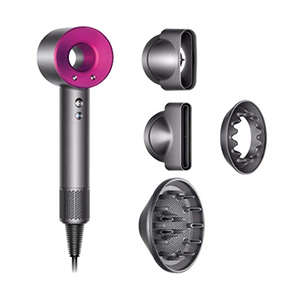 Hair for a girl is undoubtedly her pride. In all ages, girls try to take care of their hair as best as possible. Today it is not at all difficult, because there are a lot of different
hair masks
, oils, serums and other preparations. But also for the beauty of hair, many devices are used, such as curling
irons
, straightening irons, conical curling irons and of course
a hair dryer
. The last attribute should undoubtedly be in every girl. After all, there are situations when you urgently need to wash your hair or make a beautiful styling, but as always there is no time for this.
Hairdryer
in this situation is just an amazing helper. With its help, it is really possible to make the desired styling in a short period of time.
Which hair dryer do you prefer?
One of the most important things to consider when choosing a hair dryer is power, which is the speed at which the air comes out of the hair dryer. In our online store you can buy a hair dryer with the following power:
up to 1200 W (compact, travel hair dryers)
1200 W 1600 W (hair dryers for drying and styling hair at home)
over 1600 watts. (professional hair dryers)
How much time you need to style your hair will depend on this indicator, it is worth remembering that hair dryers with very high power can dry your hair, this type of hair dryer should be used only by professional masters who know how to dry hair without harming them.
Also, when choosing, be sure to pay attention to the presence of temperature control, only with such reasoning that the hair on the back of the head needs to be dried at a higher power, but on the temples and bangs the power should be less. There is such a function as the supply of cold air, if you need it, be sure to check before buying, because not all hair dryers come with this function. In professional hair dryers , there is such a function as ionization, with its help the hair becomes smooth and does not become electrified. The most popular hair dryers in our store are: BaByliss PRO, MOSER, WAHL, Kemei.
What you need to blow dry your hair
For proper hair styling using a hair dryer , you will need the following tools: in fact, of course, the hair dryer itself, a comfortable comb, or a special one for hair styling. Which comb to use depends only on you, because everyone has their own preferences.
Rules and methods for blow-drying hair
There are some simple rules for blow- drying hair, they are suitable for any type of hair, they are done quickly, and the result speaks for itself.
It is necessary to keep the hair dryer at a distance of 15-20 cm from the head. If you bring the hair dryer closer, you can burn your head with hot air.
You always need to direct the air stream from the roots to the tips, so the hair will retain its structure and remain shiny. If everything is done in reverse, the hair will be very fluffy.
Before styling, you need to select a specific temperature setting, if this function is possible in your hair dryer. Hot air currents do not harm healthy strong hair, while thin and left hair does not tolerate high temperatures, so they should be styled with cool air.
What is the principle of laying. Everything is very simple, the hair at the roots rises perpendicular to the head and the hairstyle becomes lush. Those parts of the hair where you want to make the volume smaller should naturally be lifted less.
Make sure your hair is completely dry after styling your hair. If they remain at least a little wet, such styling will not last long.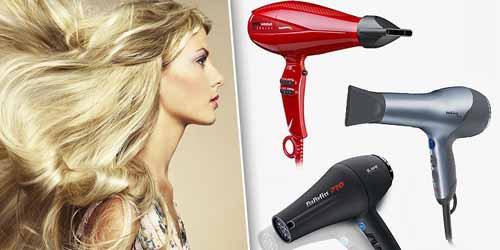 Tips from hairdressers for beginners It must be remembered that with regular use of a hair dryer , hair needs protection and special care. For example, you can use special tools that are thermal protective . You can buy a hair dryer quickly and inexpensively in our store.
A few tips from hairdressers:
it is advisable to do styling and drying hair using a hair dryer no more than once every three to four days;
with daily shampooing, it is worth using products that include keratin, it protects the strands from hot air;
for drying, use different nozzles that come with a hair dryer, a diffuser for the roots, a concentrator for the tips;
if you are not in a hurry, and blow- drying your hair is not so much needed, it is best to let your hair dry naturally;
in order to fix the column stronger, it is worth using the hot air flow of a hair dryer, but if you just dry it, it is desirable to reduce the temperature;
To make beautiful hair styling at home, you just need a little patience and time for training. After a while, you will surely succeed.
Where to buy a hair dryer?
Buy hair dryer Kiev
is easy! Contact our
TUFISHOP
online store and our managers will select you a hair dryer that will meet all your requirements. We deliver goods not only in Ukraine but all over the world. You can buy everything for hair from us: hair
curling irons, hair
clippers
,
everything for hair care
, everything for
styling
and much more. In order to buy a product that you like, you just need to place an order on the website or visit our showroom in Kyiv. We are waiting for you!