There are no products in this section
Oils for machines
The clipper is a tool with which everyone can have a neat haircut, so at the moment they are not uncommon. After all, it allows you to be able to trim your haircut at any time, without wasting time visiting the hairdresser. But like any other accessory, the machine requires careful care and careful use. For example, if the machine is not intended for cutting animals, then you should not use it for this, because animal hair is much harder than human hair.

How to lubricate a hair clipper?
Clean the machine of hair residues with a special brush with a hard bristle.
Wipe all parts with a tissue and apply one or two drops of clipper oil .
After, turn on the machine so that the drops are evenly distributed and wipe dry
Do not forget that the oil must be applied only to the cleanest knives! It is recommended to lubricate the machine after each haircut.
Machine oil:
helps to clean the internal elements from contamination;
reduces the negative effects of friction force;
does not allow knives to become dull;
prolongs service life.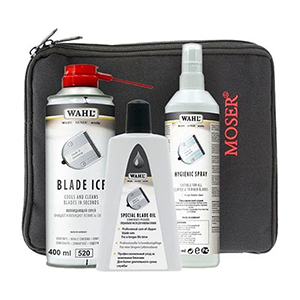 Manufacturers of oils presented on our website
WAHL is a globally renowned beauty technology company that occupies a leading position among competitors and is one of the most sought after among hair stylists. The company produces high-quality clippers and other products. This includes machine oil .
In order to maintain its leading position, WAHL constantly follows innovations and fashion trends, constantly improves existing products, brings new products to the market that satisfy the desires and needs of customers. The desire to stay ahead of the competition, maintain relationships between retailers, improve sales and marketing programs - makes the company the best in its category. Awareness in global trends and readiness for new opportunities makes the products of this brand extraordinary. WAHL products remain the world standard for quality, at an affordable price with maximum efficiency.
Moser is a successfully developing company for the production of tools for hairdressers. High-quality and reliable Moser hair clippers are popular in many countries around the world. Of course, the Moser brand has become popular not only thanks to cars, but also to other products: curling irons, hair dryers and various accessories. The Moser machine has repeatedly proved its reliability in operation, which can be easily verified by reading many positive reviews from stylists and craftsmen. And this is not surprising, because every Moser product undergoes professional testing before being released to the market. Buying Moser products, the consumer can immediately appreciate the stylish design of products, high performance and perfect sharpening of the blades. All this proves a professional approach to production and German quality, which has already been appreciated by many professionals.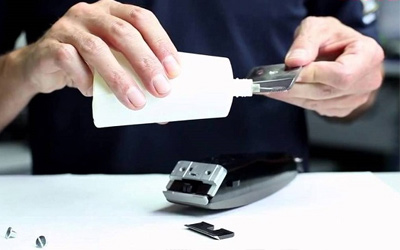 How to choose a clipper?
before buying this tool, pay attention to its weight, it should not be too heavy and comfortable to use, that is, it should be comfortable to lie in your hand while working. Too heavy models of clippers will lead to hand fatigue, but with very light clippers it is difficult to keep in the right position for this. Choose the best option for yourself.
if you choose a vibration model for yourself, pay attention to the level of noise and vibration. If it creates too much noise, it creates discomfort for both the client and the master, and if it vibrates too much, it interferes with the haircut. models on which there are slotted parts do not slip in the hand. This is a very important nuance, on which the quality of the haircut directly depends.
it is best to choose those machines in which the blades are easily removed. This factor will greatly facilitate the cleaning of the device and the replacement of the blade. A very inconvenient option is a blade fixed with screws, which can only be removed with a screwdriver.
if you travel often, it is best to choose a trimmer , rather than a clipper , it will be much more convenient with it.
How to buy hair clipper oil?
If you need to lubricate the hair clipper , then among our range you will definitely be able to find and buy oil for the hair clipper . We also advise you to pay attention to such products: clippers , clipper attachments , irons , hair dryers . We work only with trusted suppliers, thanks to which we guarantee the quality of the products sold. To order, you just need to visit our showroom in Kyiv or place an order online. Delivery of goods is carried out not only in Ukraine but also around the world.