There are no products in this section
Healthy and beautiful hair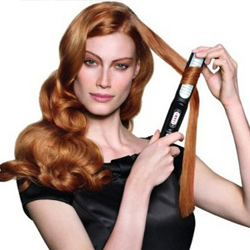 Hair plays an important role in the lives of girls and men. Therefore, almost every person regularly visits hairdressing salonsto get a new haircut or just trim the ends of their hair. Hair care is just as important as face, nail or body care. A woman's gorgeous hair is a great advantage in her hands, which she can successfully use both at work and at home. In order for the hair to be in perfect condition, you need to spend a lot of time and effort. But fortunately now there are professional salons and masters to whom you can turn for help.
A hairdressing salon is a small world of beauty where every girl can take a break from the hustle and bustle of everyday life and make her hair an admiration for others. Here everyone can entrust their hair to a professional hairdresser, who will not only make the perfect styling or haircut, but also give advice on hair care at home.
Specialists in the field of hairdressing can differ from each other: this is the difference in work experience, in skill and personal qualities. But, probably, the most important difference between a young master and an experienced specialist is the use of different types of hairdressing tools. It is hairdressing tools that enable specialists to create miracles and masterpieces with hair. Some of the most important tools for the master are: hair dryers , curling irons, various combs , clippers , scissors and of course irons . It is very difficult to make a beautiful hairstyle without ironing.
How to choose a hair straightener?
A hair straightener has long been no longer a rarity and is found in almost every girl, and some do not even understand their morning without a hair straightening ritual. Modern irons are truly unique, because they not only straighten hair, but also create luxurious waves on the hair. When choosing hair tongs, it is important to pay attention to the material of the plates. There are ceramic, tourmaline and titanium plates, the latter are the latest invention and do the least harm to the hair. Some irons have an ionization function, thanks to which the hair will be smooth, well-groomed and healthy. The presence of a thermostat is also important, because for each type of hair and depending on their condition, it is necessary to select your own temperature. One of the latest innovations is the straightener comb , which combines daily combing and straightening, this allows you to quickly style your hair. Also, if you want to buy a keratin iron , then be sure to pay attention to models with heating up to 230 degrees.
When choosing a hair straightener , you should also pay attention to the manufacturer, one of the most popular and reliable straighteners are:
How to straighten hair with an iron?
Before straightening your hair, it is important to dry it thoroughly with a hair dryer , so as not to cause irreparable harm to them. After, you need to slowly run the straightener through the hair. If the hair is not smooth enough or it takes a long time to straighten, then you need to increase the temperature of the plates if the iron has a temperature control function.
Hairstyle with flat iron
Even the most unruly hair can be made even and beautiful with the use of an iron. And so it did not sound paradoxical, but with the help of ironing you can create beautiful curls.
To create the perfect hairstyle at home, you need to follow certain rules:
Of course, before starting the procedure, you need to wash your hair and dry it thoroughly. Remember that you need to use any hair tools on dry hair, as wet hair is quickly exposed to them and loses its appearance;
it is advisable to use thermal protective agents for hair before each use of the iron , again, I repeat, to maintain their beautiful and healthy appearance;
it is also worth adjusting the temperature of the iron, the ideal temperature for hair is 150 degrees. If your hair is too thin and brittle, then it is better to set the temperature to 110-130 degrees so as not to harm your hair;
it is better to keep the iron in a perpendicular position closer to the head;
in order to align the hair well with a hair straightener , it is worth taking small strands; it is always better to start straightening the hair from the back of the head.
Curls ironing:
We present you a variant of curls, which everyone can do in 5 minutes. This hairstyle will allow you to be beautiful throughout the day.
Naturally, before curling, you need to wash your hair and dry your hair.
Divide all hair into sections, the number of sections will depend on the thickness of the hair.
For curling a curl, you can use different options, whichever is more convenient for you. For example, direct the iron down, making a turn around its axis and turning it vertically. Do this with each strand. At the end of the procedure, curls of a spiral should be obtained.
Divide the already finished curls with your fingers into small ones and fix the result with hairspray .
As you can see, with such a tool as a hair straightener , you can make beautiful hairstyles without leaving your home. This tool should be present in the arsenal of every girl. We have a huge variety of irons on our site at different prices. Here you can definitely choose the one that will fully satisfy your desires and preferences.
How to buy a hair straightener?
A hair straightener is a great help in creating the perfect styling. Therefore, if you decide to buy a hair straightener , then pay attention to our rich assortment. In order to place an order in Tufishop, you just need to leave a request on the website or by phone. You may also be interested in these products: hair dryer brushes , hair dryers , curling irons .