There are no products in this section
Hair dye
The hair color on a woman's head may be the result of a momentary whim, but the choice of hair dye should be approached seriously and thoughtfully. Paint is a special tool that is intended for hair coloring . To date, there are many shades of paint and their types. The history of dyeing came to us from Persia and Syria, in ancient times people dyed not only their hair , but also their beard. If in the past, people used natural products for dyeing, then in the modern world, the composition of the paint includes only chemicals that penetrate into the inside of the hair, thereby completely painting over it.
What paint to choose?
If the goal of your procedure is just a daring experiment, you can safely dye your hair in acid green or raspberry color with tint varnishes or foams that give an unstable shade that will wash off after the first, maximum after the second wash.
Having decided to change the image for a month and a half, try to buy hair dye with a low margin of durability. In such a tool, a low percentage of oxidizing agent, therefore, it does not last long.
Permanent hair dye contains substances such as ammonia (ammonia) and hydrogen peroxide, which are by no means safe ingredients. Influencing the hair structure, they destroy the cuticle and contribute to brittleness and dryness of the hair.
The most gentle and soft are professional hair dyes . They gently and gently affect your hair, preventing it from drying out.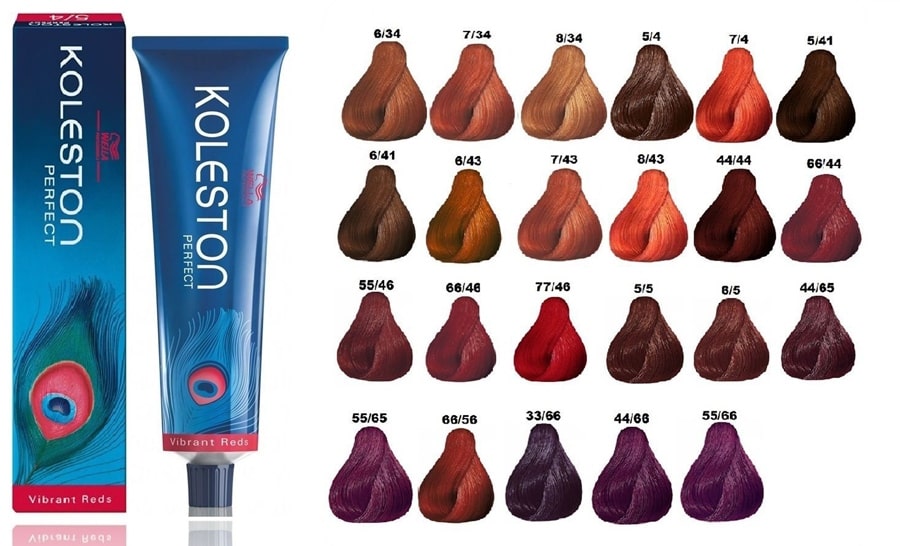 In addition to the actual dyes, this hair dye also contains moisturizing and regenerating complexes based on beeswax, medicinal herbs and all kinds of vitamins.
When choosing the tone in which you would like to dye your hair , look through the entire color palette of paintsprovided by the manufacturer. When choosing which shade you like best, remember that the colors you see are the result of dyeing completely colorless synthetic fibers. On live hair, which also has its own shade, professional hair dye can "sound" a little differently.
How to dye your hair at home?
You need to prepare in advance all the necessary materials: brush , gloves , paint bowl and the paint itself.
Mix paint and oxidizer in a bowl.
Then you need to divide the hair into 4 parts, from the forehead to the back of the head and through the crown.
It is desirable to apply paint from the back of the head, carefully rubbing the paint into the hair roots.
After you have finished dyeing your hair, be sure to note the time.
It is advisable to keep the paint on the hair for at least 30 minutes. If you have seen the desired color before, the paint can be washed off.
After you have washed off the paint, you need to use conditioner or hair mask .
How to properly care for hair after dyeing with paint?
Undyed and dyed hair are very different in their structure. Uncolored hair is much easier to care for than dyed hair. Those women who dye their hair will need quite a few care products, as dyed hair becomes dry, brittle and splits faster. If you dye your hair , it is advisable to have in your arsenal, conditioner , mask , oils and hair fluids . As for the mask, it is recommended to use a mask with keratin , it nourishes the hair, makes it elastic and healthy.
Natural hair dyes
Standard hair dye store, of which there are many online and in real life, without fail offers natural dyes. What are the benefits of such funds? First of all, in their harmlessness. The main coloring matter in such products is henna or Iranian basma. All kinds of emollients, such as natural vegetable oils, bee products and phyto-complexes, treat and strengthen hair, making coloring a pleasant, harmless procedure.
What to look for when choosing hair dye:
paint color
Shelf life
Does the paint contain ammonia or not
Manufacturer plays an important role
It is best to use professional hair dyes
The volume of paint, as long hair is small, one tube will not be enough
How long does the dye stay on the hair
Where to buy hair dye?
If you are going to buy hair dye in Ukraine, give preference to well-known manufacturers who value their reputation. In the TUFISHOP online store you can buy hair dye , as well as everything for blonding , oxidizers and hair straightening products (keratin) and extensions . The TUFISHOP online store presents hair dyes of such brands: ESTEL and WELLA . We have only high-quality, professional paint , which you can purchase at any convenient day. In order to buy hair dye , you need to place an order on the website or call us at the numbers indicated above. Also for our regular customers there are constant discounts and promotions.