Table lamps (lamp) for manicure
Table lamps (lamp) for manicure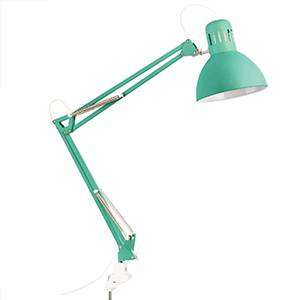 The most important thing in the work of a specialist is not only tools and equipment , but also excellent, bright lighting. Light for a manicurist is one of the important components, without which it is almost impossible to carry out all procedures at a qualitative level. For good lighting in the room and the workplace of the master, there is a table lamp Thanks to the lamp , the master will notice all the highlights of the nail coating and create a correct and high-quality manicure .
There are different models that can be mounted on the wall, and on furniture, and even installed on the floor, but as practice shows, the table lamp is considered the most optimal for the master.
The luminaire is freely mounted on the work surface and is adjustable in height. Thanks to the adjustment, the lamp can be lowered and raised. Table lamps for manicure provide for the replacement of light bulbs, which will allow you to replace the light bulb if it burns out. The lamps also come in different sizes. And due to the fact that the lamps have different colors, it can be easily matched to any interior.
Equipment Advantages
Compactness;
Small price;
Durability of a design and the strong case;
Turned light direction that can be changed;
Do not flicker and do not heat up;
A movable tripod allows you to adjust the height and angle of the lamp.
Currently, several types of such lamps are produced:
Incandescent lamps;
Halogen lamps;
Fluorescent lamps;
UV lamps ;
LED lamps .
Desk lamp technology
Connect the power supply to the lamp connector and up to the city.
Turn on the LED table lamp by pressing the button on the panel.
To adjust the brightness of the light, you need to press the power button and adjust the desired tilt of the lamp.
To turn off the lamp , you need to press the same button, which will turn on the lamp.
Where to buy a table lamp for manicure?
It is easy to make a high-quality and beautiful manicure if you have availability table lamp. The lamp is an essential equipment for the master, as it will completely illuminate the work area, which will allow you to make a neat manicure . You can buy a table lamp of the highest quality and at a bargain price in our online store TUFISHOP. Also, in addition to lamps for the master , we have a large selection of UV lamps for drying gel polish and a large assortment of manicure tools: primers, cuticle softener, orange sticks, etc. at a bargain price.
Frequently asked Questions