Degreasers, dehydrators, disinfectants
Means for degreasing nails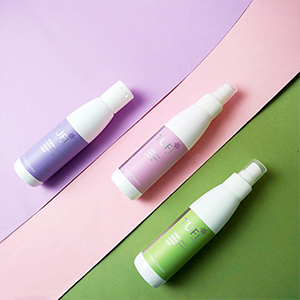 For a perfect manicure, you need to make sure that the nails are clean and prepared for the application of artificial material. We're here to help you make sure you're using the best tools, so when it comes to your nails, you can be sure that every product you use will help them look their best.
This is due to lower costs for the purchase of all the necessary tools for manicure, and the ability to dream up with different colors, gel polish textures and patterns. In order to make a beautiful, attractive and correct manicure, you will definitely need a nail degreaser.
A degreaser is a special professional tool designed to remove grease and dust from the surface of the nail plate. It also prepares your nails to better bond with gel or nail polish - meaning you'll spend less time filing jagged edges and more time enjoying a beautiful manicure!
Many people confuse the difference between a degreaser, dehydrator and primer. Now let's look at what their difference is. Primer (acidic or acid-free) and bonder are more professional products and are used for particularly problematic nails (for example, prone to oiliness) and extensions where a more thorough approach is needed. They work on the principle of lifting the scales of the upper layer of the nail plate, due to which the material is held on the nails more securely.
The dehydrator is used only to cleanse the nails of moisture and dry them. And the clinser is used only to remove stickiness from the gel polish (or finish when building up).
Application technology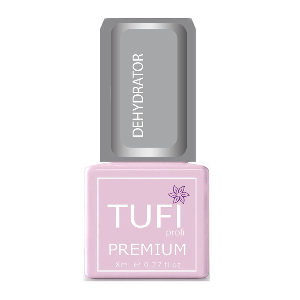 The degreaser is quite easy to use and does not require any special skills. In order to degrease nails and create a great manicure, you will need: cuticle remover, cuticle oil, pusher, orange stick, nail file, buff, lint-free wipes, base, top, gel polish, lamp, liquid to remove the sticky layer.
Before covering the cuticles with artificial material, soften them with a remover, then push them back with a pusher or an orange stick. Then apply cuticle oil, shape them with a nail file and remove the natural shine with a buff. After that, apply a degreaser with lint-free wipes - it will increase the adhesion between the plate and the coating.
When performing procedures such as: extension of a manicure with gel polish, you will definitely need an excellent adhesion of the artificial material to the nail.
The degreaser performs 3 main functions:
cleans;
levels the surface;
removes shine.
What is included
As the main components of the degreaser, manufacturers usually use N-propanol, as well as isopropyl alcohol, which gently dissolve dirt and grease on the nails without overdrying the natural plate. These components are diluted with distilled water to maximally soften their effect on the structure of the nail plate. The composition of the degreaser also includes various flavors, but the less they are in the product, the better, since they are not of particular value for degreasing.
How to buy a nail degreaser
In order to buy a degreaser, firstly, you need to decide on the brand, because TUFISHOP offers a large number of degreasing fluids from different manufacturers: TUFI profi, FOX, Kodi, PNB, Victoria VYNN, etc. The degreaser is also presented in various volumes, which makes it possible to buy exactly the one that is needed. Also, to perform a manicure, you may need various manicure equipment: nail files, buffs, dots and manicure brushes, etc. A large selection of goods will surprise you, because in our store there are not only products for nails, but also for hair, body beauty salons.