For removing nail polish and gel coats
For removing nail polish and gel coats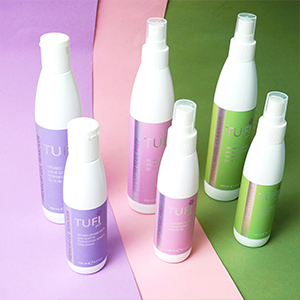 Gel polishes have already become a well-known replacement for conventional varnishes. Many women cannot imagine going back to the past, where a new manicure had to be done every 2-5 days. But it is also necessary to remove the coating, and ordinary washing is almost powerless here. You need a special liquid to remove hybrid varnish - a stronger solution, but it will not harm the nail plate. Don't worry, the problems described are just another fiction and you don't have to walk around with a gel scrub or overgrown nails. Because it is quite possible to put your own nails in order at home by going through a few simple procedures. With its help, the coating can be removed in a few minutes, even independently at home, without resorting to sophisticated methods.
The nail polish remover  is a cosmetic fluid that dissolves the polish gel, making it easy and quick to remove. Some products may have a gel or cream consistency, no different from a liquid. The composition must certainly include acetone or its substitutes: acetylate and solvent. In addition, some manufacturers add various essential oils, vitamins A and E, or glycerin to saturate the nail plate. It is recommended that the gel polish remover, shellac or biogel come from the same manufacturer as the varnish itself. Removing gel polish with conventional acetone and alcohol is difficult and harmful.
To perform the removal procedure, you will need the following manicure resources and equipment:
Hybrid extractor

 

.

Orange stick.

Foil or fingertip can be found on the website in the category Equipment and accessories for removing hybrid varnish.

Glass nail file.

Grinding file.
Removing gel polish is a process that requires a lot of patience, but with the right tools and techniques, you can do it in no time. Here are four tips to help you remove gel polish without damaging your nails.
Use gel polish

 

remover liquid

 

: Some products may have a gel or cream consistency, but they are no different from a liquid.

 

The composition should include acetone or its substitutes: acetylate and solvent.

 

the gel polish, shellac or biogel

 

remover was from the same manufacturer as the varnish itself.

 

Using conventional means with acetone and alcohol, it is difficult to remove gel polish and it is harmful.

Soak your nails in water first: First soak your nails in water for about 10 minutes before applying gel polish

 

remover

 

.

 

This will soften your nails and make them easier to scrape off!

Wrap each nail with a cotton pad and cover with foil: Then cover each nail with a cotton pad (or two) soaked in water so that all parts of the nail are protected from the harsh chemicals during the removal process;

 

it will make the task much easier

How to effectively renew nails after removing hybrid varnish: 3 rules 
Firming baths

Recently, many girls have moved away from the tendency to firming baths before each manicure procedure. But in vain. This treatment, as much as possible, can renew the nails and avoid their subsequent damage. The best filling for this type of treatment would be sea salt, light lemon oil and a bit of honey. A similar procedure should be performed before each manicure. And if you want to renew your nails, do 5 baths every other day.    

Cuticle oil and more

No matter what anyone says, the beauty industry has yet to come up with a better nail care product than natural oils. They really can do amazing things: moisturize, saturate, smooth and renew. In addition, the oil, apart from the nail itself, can perfectly take care of the skin around it. You can buy specialized cuticle oil, or you can use apricot kernel oil or wheat germ oil – whichever is more convenient for you. The most important thing is to rub it into the cuticles and around the nail area not only after painting, but every day before going to bed. In general, only 2 minutes of your time will give you the opportunity to renew the nail plate.

Rest

No matter how trivial it sounds, nails need a rest from time to time. It is enough to take a 2-week break every 3-4 months so that the nails remain strong and beautiful. Of course, during this period you can pamper yourself with a complex of strengthening procedures: take firming baths every other day, lubricate your nails with oil and do not forget about a good hand cream . 
Where to buy gel removers (liquids)?
You want to buy a preparation for removing hybrids? Then the online store is at your disposal or visit our store in Poland in Warsaw. Turning to our online store TUFISHOP, our best managers will advise you on how to properly remove gel polish. We also offer a huge amount of goods for nails: gel polishes, removers, manicure tools, nail files and much more. We work only with trusted suppliers, thanks to which we guarantee the quality of the goods offered. Delivery is carried out not only in Poland, but also around the world. We work only with trusted suppliers, thanks to which all products are of high quality. To order a product, enter the product you are interested in on the website or visit our showroom in Warsaw. Call us, we are waiting for you!