Polygel (acrygel) Mani King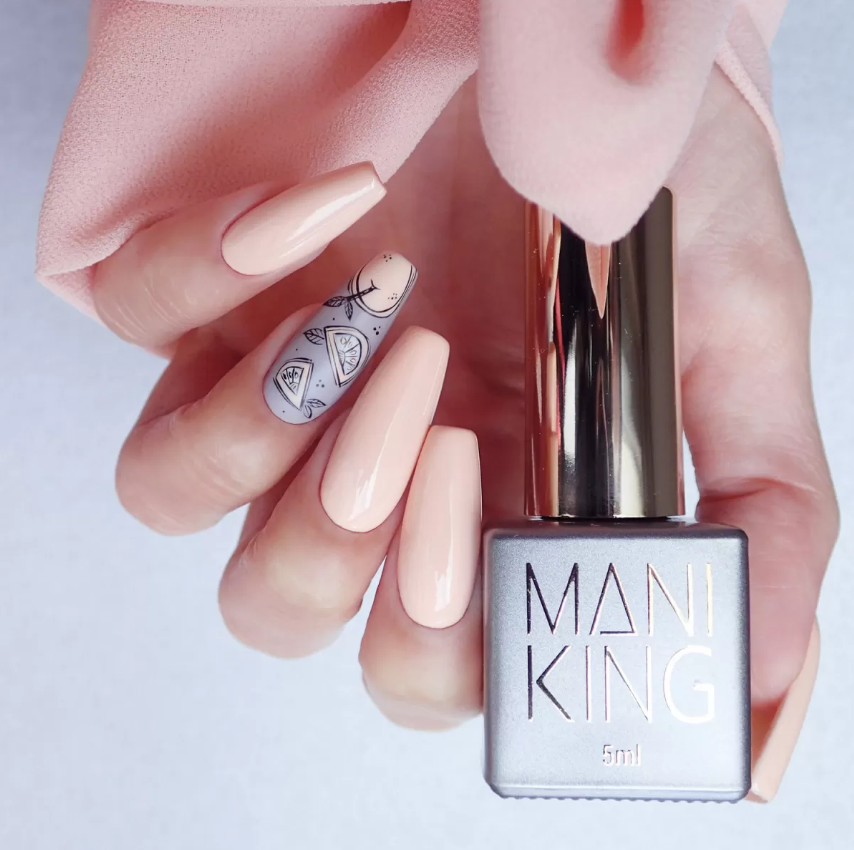 Mani King Non Lvl Gel is a non-leveling gel for extension, which will become an ideal base for further stylization of nails. With its help, you will not only model and build a natural nail plate, but also expand and strengthen it.
Mani King Non Lvl Gel is an ideal solution for brittle and weak nails or people who often come into contact with household chemicals or water. Thanks to the build-up gel, you will strengthen the plate and prevent it from breaking, which means that you will extend the durability of the manicure. Now you can always have beautiful long nails!
Mani King Non Lvl Gel Extension Gel has a thick jelly-like consistency that spreads and forms perfectly. Working with him is easy and fun. It is suitable both for building up the natural nail plate and for its extension on the form or tips. Once cured in the lamp, it is extremely strong and resistant to damage or breakage. Mani King Non Lvl Gel is an excellent product for professional workers of beauty salons and for people who are just starting their adventure with manicure. With its help, in a simple and quick way, you will get the desired length of nails and give them an ideal shape.

How to work with MANI KING AcryGel:
Apply an acid-

 

free primer

 

to the prepared nail, squeeze out a bead of acrylic gel.
Lightly moisten the brush with clinser and spread the acrylic gel over the surface, giving the desired shape.
Dry in a lamp.
Finish the

 

manicure

 

with gel polish and top coat or simply cover the nails with a top coat.
Removed by cutting.
Polygel will be a necessary assistant if:
the client has problematic and weak nails, or nails naturally predisposed to a trapezoid shape, but wants to get an even, thin, heavy-duty and moisture-resistant base for gel polish manicure;
for repair of cracks and chips of artificial or natural nails;
it is necessary to fix the free edge and the length of the nail;
create a reliable shield from aggressive and negative external influences (constant contact with household chemicals, water, high-quality detergents and other chemicals, etc.);
the master especially succeeds in folding jacket, but I don't want to waste time, effort and materials on sawing out a smile;
often you have to create designs in the style of a colored or multi-color jacket with gels, but there are no necessary shades of pigments or dyes. The solution is simple: it is possible to mix polygel with any color of gel polish from the master's palette and bring to life the client's various whims;
gel-acrylic

 

is no less pleasant when correcting nails modeled by it. The technique is completely identical to working with gels and acrylics and will not require additional costs from the master both for liquids and for tools and equipment.
You can always buy MANI KING polygel in the TUFISHOP online store. Excellent in quality and affordable, American gel guarantees durability and a stunning look of manicure. Also in our store are products from the brands Canni, Fox, Tufi Profi, OXXI and many others. We also offer a variety of products for nails: tools, nail lamps and more. To order, call one of the indicated numbers presented on our website. We deliver goods not only in Poland but all over the world.