SPA massage candles for hands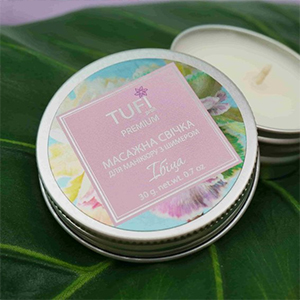 SPA procedures are a set of relaxing procedures aimed not only at achieving a specific cosmetic effect, but also at psychological recovery. In modern life, full of stress and irritants, SPA procedures are becoming increasingly popular, because they provide an opportunity to be alone with your thoughts, completely disconnected from daily worries.
Peculiarities
An essential attribute of any SPA procedure is the enchanting aroma of oils, which contributes to complete relaxation. Today there is a wide range of spa oils available with alluring aromas of lavender, pleasant vanilla notes or the smell of an ocean breeze. Any cosmetic procedure will be made unique by the SPA oil with the aroma of citrus fruits, thanks to which even the most ordinary manicure can turn into a unique tropical journey.
SPA oils are the attribute that turns an ordinary cosmetic procedure into a real ritual. Spa oils with excellent aromas of the widest range (from floral and citrus to the smell of the ocean) help you to achieve complete relaxation and rejuvenate for new successful projects in your personal or professional life.
Oil in the form of a candle
If ordinary oil is already tired, you can try oil in the form of a candle. In the process of burning, a mixture of essential and vegetable oils is formed, which has a positive effect on the condition of the nail plates and cuticles. Useful vegetable oils contain a whole complex of microelements, minerals and vitamins; take care of the skin, making it soft and supple. And aromas add a special atmosphere to the massage procedure.
You can buy massage SPA candles in the TUFISHOP online store, which also provides everything you need for SPA care : creams, lotions , masks , scrubs , coasters and shelves .
Frequently asked Questions