SPA hand skin care
A girl's hands are an indicator of age, so careful hand care is the basis for preserving their beauty and youth. The ideal way to keep the skin of the hands in good condition is, of course, visiting a beauty salon, however, at home, you can achieve a good result. High quality cosmetics will help to monitor the condition of the skin of the hands, even without visiting expensive salons. Creams and lotions are very popular among such products .
The active rhythm of life, when a person is in constant tension, is instantly reflected on his health and appearance - metabolic processes in cells are disturbed, their structure and functioning are damaged. As a result, the skin loses its healthy appearance and becomes less elastic.
During spa care behind the body, a woman will be able not only to restore the blooming appearance of her skin, but also to relax, completely immersed in this relaxing procedure. spa care is an effective method of eliminating the consequences of the fast and stressful rhythm of modern life, thanks to which even the busiest woman will always look her best.
Hand lotions
When caring for the skin of the hands, in massages and paraffin therapy, lotions are one of the most important means that guarantee a high-quality result of the procedure. At present, there is a large assortment of these products, so choosing the perfect hand lotion will not be difficult even for home use. The lotion is a cosmetic product based on a complex of active ingredients: vitamins, organic acids and other substances. According to its composition, lotions can be both aqueous, alcoholic, and alkaline, acidic - each type is used to care for a certain type of skin.
To buy a lotion of excellent quality, you should pay attention to its composition, consistency and degree of fat content. When choosing a skin lotion , it is best to focus on packages with a dispenser, they are especially convenient for long-term use. A variety of lotions pleasantly pleases with the possibility of choosing a fragrance that meets individual preferences. You can choose a product with a pleasant aroma of cucumber or melon, a delicate scent of a rose, a rich aroma of fruits or a charming smell of flowers. Having chosen the perfect smell for yourself, each cosmetic procedure will bring pleasant joy.
Hand creams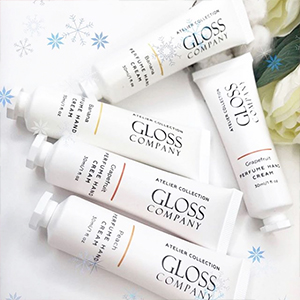 Another, but no less important skin care product is cream . This product has a different purpose, but let's dwell in more detail on hand cream . In order to choose the right cream for the skin , you need to know their types of action of each of them. Only in this case you will be able to choose a tool that will really help you achieve the desired result. The most popular are moisturizing creams, protective, nourishing, protective, for lifting and others. Each cream contains 50-60% water. Everything else is active ingredients that are aimed at a specific task (vitamins, minerals, vegetable oils and extracts, collagen and other substances).
Spa stages
As a rule, this procedure is carried out in several stages. For the perfect result. Thus spa treatments may include:
masks and peels that cleanse the skin;
baths using a variety of oils and sea salt;
nourishing masks;
paraffin procedures ;
relaxing massage and manicure.
In expensive salons, they always offer spa treatments: hand massage, spa manicure , or even massage of the shoulder area. These procedures help to improve your health and completely relax. Creams that are used for these procedures contain components that create a thin film on the skin, which retains moisture on the surface and does not dry out the top layer of the skin.
One of the basic rules of spa massage is the correct execution of all movements, as well as the competent conduct of all procedures.
Carrying out procedures at home
If you have a desire to experience all the delights of salon spa treatments at home, then for this you will need a little patience and some materials for the procedure. There are many options to put the handles in order, making a variety of baths with the addition of herbs and other things. Typically, the duration of home baths is from 10 to 20 minutes, and for a good result, they should be done daily. After several procedures, you will notice the result.
For those who have flaky skin on their hands, it is recommended to make baths with the addition of oils, after which the hands must be wiped dry using a warm towel. You can use completely different masks and baths, it all depends on you. Whatever the composition used for spa procedures, it is important to do everything in stages, and not to rush. If the procedure itself brings you pleasure, then the result will not keep you waiting.
Buy cream and lotion
Treat your skin to keep it smooth and hydrated. Delicious aromas and delicate textures of creams and lotions will give your skin the luxury it needs. The TUFISHOP online store has everything you need for SPA care: creams, lotions , masks , SPA oils, scrubs . Buying a cream or lotion for hands is not difficult. A big plus for the residents of Poland will be the ability to deliver your favorite product right to the door. With Tufishop, shopping becomes even more comfortable and enjoyable!
Frequently asked Questions