Pantone 2021/22 fall-winter
Pantone Trends for 2021-2022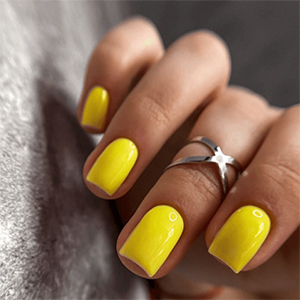 The fashion palette is not limited to the colors of the year - it includes more than a dozen different shades. The list of trendy colors for a particular season, as well as the top color of the year, is determined by the Pantone Color Institute. Fashion is constantly changing, taking into account all the formats of Fashion weeks, which, thanks to the pandemic, have radically changed the rhythm of life - and only the Pantone Color Institute invariably delivers its seasonal forecasts.
Pantone has its own basic color palette:
root beer,
fire Whirl,
pale Rosette,
Fuchsia Fedora,
Leprechaun,
Illuminating,
Mykonos blue.
Considering the fact that the Panton team has named the top shades of the fall winter 2021-2022 season. Fall 2021-2022 manicure will acquire new colors, top solutions will be: natural motifs, modernity, opposites, practicality and creativity.
Bright yellow Illuminating , reminiscent of a sunny day, has become one of the two main colors of 2021. Yellow manicure is rarely included in the fall-winter trends, but this year atypical solutions and a bright, fashionable finish are coming into fashion.
Manicure 2022 autumn - Fire Whirl will become popular, a very deep dark shade of red, which will give the manicure a mature format and rigor. A red manicure is always a good idea, especially if you are not sure which shade to choose, it looks chic in both a solid color manicure and a design.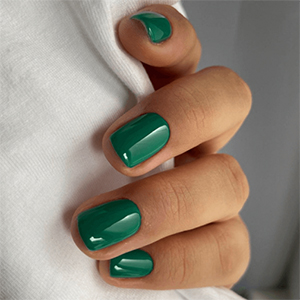 Manicure trends 2021-2022 will be rich emerald or as dictated by the Pantone Color Institute - Leprechaun. With this color, you can make an unusual nail design for short nails, make them matte or solid, add a little design and freshness.
Saturated and bold Fuchsia Fedora, New Year's 2022 manicure will be an unusual solution for creating New Year's design and festive mood. Manicure for 2022 will acquire both deep dark shades, and there are bright, saturated colors.
Last year, Mykonos Blue was the color of the year, lost its position to new shades, but is also on the list of trendy solutions for manicure 2021-2022. The jacket with dark blue tips looks especially impressive, he impressed everyone the most this season.
A grassy brown shade, Root Beer which externally displays the root of the sassafas tree - a tree from the laurel family. A dark color with a slightly noticeable reddish tint is a fashionable color for long almond-shaped nails. This color will look noble on manicure nails 2022.
Pantone emphasizes that it views the two colors of the year 2022 Illuminating and Ultimate Gray as a single pair, hinting at the importance of solidarity in the coming year. Gray and yellow polishes are perfectly combined with each other and give ground for experimentation: you are free to make a monochromatic coating, mix these colors on nails through one or come up with a fun design. Don't be afraid to experiment with shades: if you want to add brightness, then neon yellow will come in handy. A matte neon finish looks especially good, only it should be plain, without design, so as not to overload the manicure. If a monochromatic finish is too easy for you, then paint patterns on your nails or add gray glitter and sequins. This year, any variations on the French theme, geometric patterns (strictly calibrated lines, squares, circles), moon manicure will not leave fashion. In manicure 2022, the main thing is simplicity, uniformity in coating, which will ideally look on nails of short and medium length. If you are a conservative, we suggest using only one shade: a monochromatic coating looks elegant and restrained and will be appropriate even in an office with a strict dress code. Fans of nail design can realize any fantasies.