Pedicure tools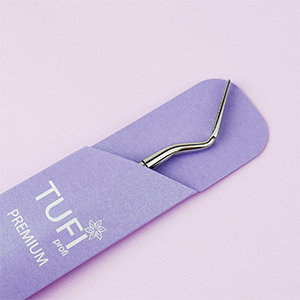 It is not for nothing that the feet are considered a biologically active zone, where energy points go out that affect the state of the whole organism. That is why caring for this part of the body can improve the overall tone and add vigor and positive energy to a person.
In order for the skin of the foot to be soft and smooth, it should be carefully looked after. A pedicure tool set will help you keep your feet soft and tender.
What threatens rough skin of the legs
Calluses and hard calluses, formed from uncomfortable shoes or improper gait, not only spoil the appearance, but also deform the feet, causing ingrown nails, inflammation of the bone on the big toe, or cracking of the skin of the heels.
Properly selected pedicure tools will help you avoid all these troubles and keep your limbs healthy.
Removing rough skin from the heels: there are several options to overcome this problem.
The first and one of the easiest ways to get rid of corns is to visit a beauty salon. Where a master who knows all the rules and technology for performing a pedicure will make your legs beautiful. This option obliges you to go to a beauty salon and pay money for it.
Cleaning the skin at home is also not as difficult as it seems. It will be necessary to purchase the necessary devices for cleansing the skin of the heels, which are used in beauty salons. This procedure will certainly take you time, but it will be worth it.
Buy a foot file or pumice stone. They are very easy to use and at the same time are popular with many girls. Pumice stones and graters come with a rough hard coating, it is better not to buy such tools, as you will not achieve smoothness, but will harm the skin even more. They are used only by professionals. In the event that you do the procedure yourself, it is best to choose a tool with a soft abrasive coating.
Also, cleansing of the skin of the heels can be achieved using special pedicure products, such as pedicure removers .
Hydration and nutrition
After the cleansing procedure is completed, you need to start moisturizing and nourishing the legs.
use a fat foot cream , apply it on the heels and massage the foot well;
after this procedure, put on socks, it is desirable that they are natural and lie down a little;
it is best to do a pedicure on your own before going to bed;
after you do the procedure, your heels should be incredibly smooth.
What tools are in our shop Tufishop
Pedicure machines - with its help it is easy to get rid of unpleasant corns on the feet. Comfortable handle with notches fits perfectly in the hand, does not slip. High-quality stainless steel of the working surface and blades, makes it possible to remove rough skin without fear of injury. The complete set of pedicure machines is always almost the same for one blade. Great purchase for home use.
Mini blades - designed for a razor. The blades have two cutting edges and a slot for mounting on the machine. The advantage of blades is that they do not lose their working properties for a long time.
Nozzles for an electric file - designed for nail care. With their help, it is easy to shape the nails and prevent their damage. The use of these files makes the nails smooth, gives them a healthy look and shine.
Pedicure sets - with their help it is possible to bring the legs in full order. The set includes such tools for pedicure : a knife for cutting dry cuticles, a tool for separating the cuticle, a pedicure brush, and a heel grater. The pedicure tools are easy to use. Each set can be completed differently.
How to choose tools
The first thing the master should pay attention to is that pedicure tools are so convenient for work, because the process of putting the legs in order is quite long, and many inexperienced students used to rub the skin to bloody calluses with uncomfortable tongs or nail files.
Secondly, the sharpness of the blades is also of particular importance . A dull knife can only scratch and tear the thick callous skin, and this is painful and unpleasant for the patient. The blade, sharp as a scalpel, will easily relieve you of annoying corns without damaging the delicate skin of your feet.
The material from which the pedicure tool is made is the third important item on our list. Plain stainless steel or high quality chrome nickel steel will help maintain the original matt sheen of steel tools and prevent rust on cutting surfaces.
If you are going to buy pedicure tools , check how effectively they perform the functions assigned to them. So, for example, pedicure cuticles , with which nails are cut, burrs and overgrown corners are removed, should be sharp enough and close perfectly. And with the help of a thin durable pusher, complete removal of the cuticle is achieved.
After finishing the pedicure, the instrument is thoroughly disinfected, carried out in sterilizers or using the latest generation of antiseptics. Only strict control over hygiene standards will allow you to maintain your health and get only pleasant impressions from a pedicure.
Buy pedicure tools
Tools for pedicure to buy is best in a good online store or branded outlet. Only in this way you can achieve high quality manicure. We deliver goods all over Poland! When ordering from PLN 200, our client receives free InPost Kurier delivery in Poland. The TUFISHOP online store presents just a huge amount of high-quality manicure products: gel polishes, nail files, buffs, gel paints, gel nail extensions, liquids, manicure lamps, etc.
Frequently asked Questions