Neon gel polish - summer trend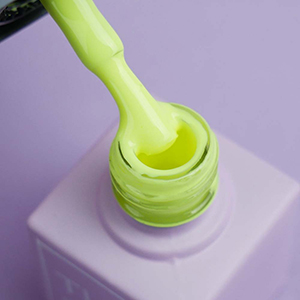 If a manicure is made using neon varnish, you can't just call it bright anymore - this is a real explosion of color on the nails, which even without a design will not go unnoticed. Neon design is also called acid because of the abundance of bright colorful colors. It can be yellow, pink, orange or light green. Other colors, no matter how bright they are, are not neon.
True, like many other unusual beauty solutions, neon manicure requires moral preparation - it is difficult to predict whether the varnish will be too "flashy" or not.
In addition, such colors can be used purely for decor drawing, then the design will not be so catchy, although it will look bright and fresh. But if you apply neon varnish on the entire surface of the nail, then your nails will definitely be noticed from afar!
TUFI profi PREMIUM presents a new trendy line of neon gel polishes called Supermodel. The new collection literally electrifies the surrounding space and gives the owner of a manicure a positive, cheerful charge of energy, attracting the admiring attention of others like a magnet!
Hot summer always brings fresh and dazzling accents to nail art trends. This means that the popular neutral colors are being actively crowded out by expressive and saturated shades. And best of all, TUFI profi PREMIUM gel polishes correspond to summer trends.
Thanks to the new collection, you can diversify the traditional nail art, make it colorful, lively and playfully flirtatious. The main feature of neon varnishes is their condition when exposed to artificial light (ultraviolet). An unusual effect of a bright glow on the nails is created, which undoubtedly attracts the attention of others. And this means that it's time to go to a trendy nightclub, plan a vacation on the sea coast as soon as possible, in general, strive for joys and pleasures. Gel polish TUFI profi PREMIUM Supermodel is your neon summer, bright, colorful, sultry, filled with fun and positive!
Features of the TUFI profi PREMIUM Supermodel palette:
Rich color palette of neon shades.
Easy to use even for a beginner - gel polishes have such a consistency that you will find it exceptionally comfortable to apply them.
They have a slight scent.
Gel polishes are self leveling and show excellent adhesion to the nail plate, gel, acrylic and acrylic gel.
Ideal for manicure and pedicure.
They are incredibly durable.
Doesn't peel or flake off.
They guarantee a beautiful and durable coating after applying one or two layers.
TUFI profi PREMIUM Supermodel 90s fashion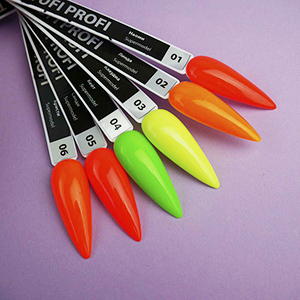 TUFI profi PREMIUM Supermodel is designed for bright girls who know how and love to stand out. TUFI profi technologies were inspired by supermodels of the 90s: Naomi Campbell, Linda Evangelista, Claudia Schiffer and other real, bright, charming icons of the 90s.
If you want a manicure with neon polish to look catchy at any time of the day, use a life hack: apply white polish as a base, and then spread the color. The collection looks especially impressive in a matte finish.
Buy TUFI profi PREMIUM gel polishes
You can buy gel polishes in the TUFISHOP online store. Our store has a huge range of products for the procedure of coating nails. Here you will find: nail files , various lamps , gel polish removers , orange sticks , etc. Delivery of goods is carried out worldwide. Also visit our stores, where you can get acquainted with the products closer and please yourself with a new shade of varnish.