What is gel polish?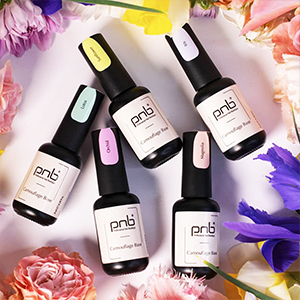 Gel polishes are very popular among manicure masters today. After all, most girls prefer their nails to be neat and beautiful. Gel polish helps to make dreams come true. Gel nail polishes fit well on nails and retain their integrity for 3 weeks.
PNB (Professional Nail Boutique) is one of the few brands of gel polish that keeps up with the times and develops, striking with its brightness and uniqueness. All products are made at a high level, along with all kinds of devices for nail design.
Feature gel polish of PNB (PNB)
Also, гель-лаки пнб have the following advantages:
not subject to any mechanical damage,
the best innovative technologies are used in their development,
high quality products,
has a huge range of different colors:
affordable price for Pnb gel polishes.
How to apply and remove PNB gel polish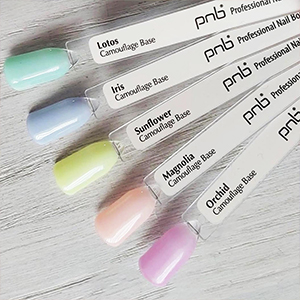 PNB polishes are distinguished by an unconventional application method and the correct way to remove pnb gel polish.
Steps for applying PNB gel polish:
The first step is to prepare the nail plate by sanding it and smoothing the edges. Use a nail file to smooth the edges of your nails and make them as round as possible. The excess length of the nails should also be cut off with scissors.
After that, apply the base, it is needed for a good adhesion of the natural nail and gel polish. The base should be applied evenly and in a thin layer using a special brush. It is recommended to apply two coats of foundation, allowing each coat to dry for about 10 minutes.
After applying the base, pnb gel polish is applied, it is advisable to apply it in two layers, each layer must be dried in lamp for nails. Gel polish should be applied to a clean, dust-free surface. It is necessary to add a drop of the base and evenly distribute it over the entire surface with a special brush. The second layer is applied over the first, also with a special brush.
The final part is the top coat, after which, also, dry it in the lamp. The end result is a beautiful, smooth and long-lasting manicure.
Then remove the sticky layer and treat the cuticle skin with oil.
Steps for removing gel polish:
First, you need to remove the top layer of gel polish, for this you can use a buff, or a nail file with high abrasiveness.
Apply gel polish remover to a cotton sponge and attach to the nail using special fingertips or plain foil.
Repeat this procedure with all nails.
Leave all nails for 15 minutes.
After a while, remove everything from the nails and, using a pusher or an orange stick, remove the remaining pieces of gel polish.
File your nails, walk with a buff, treat your cuticles with oil. Everything, the nails are ready for the next coating.
What is the best buff for polishing nails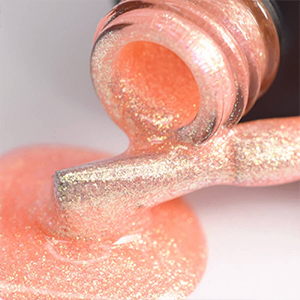 A buff is a very necessary attribute for manicure masters and not only. Doing a manicure at home, you also cannot do without it. For manicure in beauty salons, I very often use disposable buffs for polishing the nail plate. But today there is just a mass of various buffs, developed from different materials that can be disinfected. Many consider a nail buff to be the same nail file, but there are significant differences. Buffs are made from softer materials and are characterized by greater delicacy. Specific devices are classified according to the material from which they are made (fabric, glass, plastic, etc.), as well as abrasiveness. Abrasiveness is a very important criterion by which I choose this attribute. It determines what the tool will be used for, as well as what type of nails it is intended for. There are such buffs with abrasiveness:
60-80 grit. Often such buffs are used to work with artificial nails. They are hard and rough, thanks to which they polish nails very well;
100-150 grit. Used to correct extended nails, for example, before applying gel polish. Due to their rough spraying, buffs with such abrasiveness allow high-quality polishing, removing all irregularities on the nail plate. Also, it is worth noting that these files are also used for polishing the surface of toenails;
150-240 grit. Used to work with artificial nails or sawdust of your own nails;
300 grit and up. These buffs allow you to use files in working with natural nails. Using such a tool, you can high-quality polish the plate to a shine and make it perfectly even.
Where to buy gel polish?
Do you want to buy PNB gel nail polish? Then the online store https://tufishop.com is at your service or visit our store in Poland, which will open on November 30, 2022 in Warsaw. You can also buy other materials for nails: decor for nails, gel polishes, acrylic powder, gel paint, gel nail extension, liquits, polygel (acrygel), nail lamps, cutters and replaceable nozzles and nd much more. By choosing our store, you choose high-quality and proven products.
Frequently asked Questions