Tools for a beautician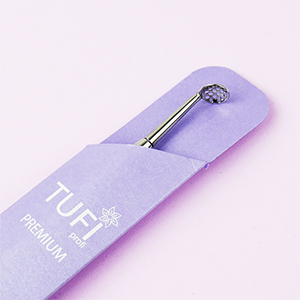 Thanks to the golden hands of a master cosmetologist, any woman can become bright and irresistible. In addition to personal skill, the master needs special cosmetic tools with which he fights against the shortcomings of your skin. Cosmetic instruments can be bought inexpensively in our online store.
How to choose tools?
There are a lot of different cosmetic tools . All of them are divided depending on the scope. The main criterion when choosing tools is the material from which they are developed. If the instrument is made of medical stainless steel, this is very good, as it can be sterilized by any means. It is also desirable that the working part of cosmetic tools be sharpened with a special diamond grinding wheel.
What are cosmetic tools?
Spoon Uno - designed to remove blackheads. It is very easy to use due to its low weight, thanks to this master it is very convenient to work with this tool. Spoon Uno for face cleaning lends itself to all types of sterilization and disinfection.
Skimmer is a professional cosmetic tool for cleaning the face, neck, and ears. It will help to get rid of small imperfections on the face. It will become an indispensable assistant for use both at home and in beauty salons.
The spear is an indispensable tool for effective facial cleansing. It is used to remove deep-seated and hard-to-remove blackheads. You just need to pierce the desired area with a cosmetic spear , and gradually the pimple will disappear.
Sterilization of instruments in cosmetology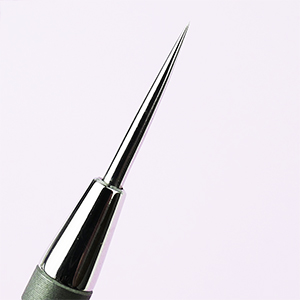 In every beauty salon and beautician's office, safety and hygiene rules must be followed. Namely, the procedures of sterilization and disinfection of all absolutely instruments that were in operation during the day are constantly carried out. Sterilization is a very important step in any cosmetic procedure. For this procedure, sterilizers are used.
Many years ago, when there were not so many sterilizers and not everyone could afford them, such a procedure for cleaning tools as boiling was used. The required equipment was placed in boiling water and kept in hot water for 30 minutes. During this time, a layer of contamination was removed from the surface of the instruments. In other matters, the process lost its meaning further, since the instruments were tapped with a towel and microbes could again get on them.
Later, they increasingly began to introduce sterilization , a process in which all harmful microbes and bacteria are destroyed. There is an opinion that the sterilization of instruments is a reliable and proven method of protecting the skin from infection.
Before sterilizing the instruments, be sure to thoroughly rinse them in water using a special solution. The best way to clean them is with a brush.
What are the types of sterilization
Steam. This technique is very often carried out in cosmetology clinics. It consists in the effect of hot steam on the tools. Processing is carried out inan autoclave.
Sterilization in a dry oven. Such sterilizers are cheaper than an autoclave. The essence of their work is the effect of high temperature on the tools.
Use of a glasperlene sterilizer. Such a tool is very often used in dentistry. It is characterized by very fast processing of beautician instruments , is very compact and suitable for the smallest instruments.
What to watch out for in the beautician's office
Very often, you can hear from visitors to beauty salons that the masters do not process their tools with high quality and many refuse procedures without seeing professional equipment for sterilization . There are such situations that the masters simply wipe the tools, after working with them - this is not acceptable at all. After all, through poorly processed tools , you can bring the infection.
Cosmetologists who perform procedures with the skin should be extremely careful. The instruments used must always be sterile. But do not howl about the fact that not only tools should be sterile, but also the workplaces of cosmetologists, all surfaces and equipment used. Not only the reputation of the salon, but also the health of the client depends on these factors.
Choosing exactly the sterilizer that is suitable for all procedures is not so easy if you have many directions in the salon using a variety of tools. However, by going to our website and looking at all the products, you can choose the product you need. Remember that the visitor always pays attention to how cosmetic instruments are being processed. Be considerate of yourself and your clients.
Choose quality at a bargain price
The combination of high-quality equipment and high professionalism will allow the owner and employees of the beauty salon to create an impeccable reputation for the establishment, which means that the flow of grateful customers to your salon will never dry up. To do this, you just need to buy high quality cosmetic tools and hire highly professional workers. In our store you can also buy different equipment for a beautician: disposable products , sheets for the couch, trolleys, couch covers and much more.
Frequently asked Questions