Everything for cosmetology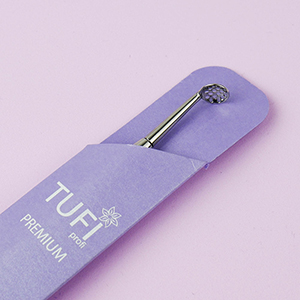 Every woman dreams of healthy, silky, well-groomed and clean skin, so many girls visit a beautician. A professional cosmetologist should not only carry out the procedure efficiently and effectively, but also have such equipment and tools in his arsenal: a magnifying lamp, professional cosmetics and tools. The beauty tool is a professional tool that is designed for facial cleansing. The material of the tool is made of stainless steel, which can be disinfected in a sterilizer. With the help of the tool, the master will be able to deeply and effectively clean the client's face, namely, help get rid of acne, blackheads and various rashes. After visiting the beautician, the skin of the face will look healthy and radiant.
What cosmetic tools are needed?
cosmetic loop - necessary for deep cleansing, copes well with protruding dense blackheads;
Vidal's needle - is aimed at combating black dots and pimples, which are located deep in the skin;
Spoon UNO - frees pores from impurities, actively works to remove excess sebum and eliminate various imperfections;
sets - consist of the most necessary tools for cleansing the face in the classic configuration (UNO spoon, slotted spoon, Vidal needle, cosmetic loop)
Cosmetic loop. The product is a metal rod, at the end of which there is a loop, less often - a circle. It often has two working surfaces - smaller and larger eyelets, designed for different types of rashes. Using the device is very simple. The loop is positioned so that a black dot or pimple is in the center of the hole. Then you should gently press to extract the contents. With such treatment, it is not injured, irritation is excluded, spots, scars and scars do not remain. This makes the cosmetic loop suitable not only for the face, but also for the body, if you are concerned about rashes on the chest, shoulders or, for example, on the back. Made of medical steel, it tolerates treatment with any alcohol-containing and disinfecting solutions.
Vidal needle A device with a thin and long needle at the end was invented by the French bacteriologist Fernand Vidal, whose name is now known to the whole world. Vidal's needle resembles a small sharpened spear mounted on a metal handle. Usually supplemented with a loop, being two-sided, it can be straight or bent 45 degrees, it serves several purposes:
accurate opening of subcutaneous acne,
removal of sebaceous plugs,
extraction of deep seated comedones.
Despite the fact that the sharp tip easily copes with the task without irritating or damaging the epidermis, it is not recommended to use it daily. Permissible frequency is once every two or three days. The product is made of high quality metal, can be subjected to any methods of sterilization and disinfection.
Spoon Uno This facial cleansing tool is called a spoon for a reason - it really looks like a cutlery. On the ergonomic handle is a skimmer with small holes, called a spatula, and a rounded spoon with a single hole in the middle. A well-thought-out design allows you to clean the ducts, remove sebaceous plugs by pressing the skimmer to problem areas, processing with massage movements.
And also to cope with sweat and fat secretions and black dots with a spoon, squeezing out large pimples and blackheads. Uno cosmetic spoons can be monolithic and collapsible with interchangeable tips. As a rule, medical steel is used in production - an ideal material:
skin-friendly,
durable,
durable,
subject to disinfection.
What professional tools are needed for a cosmetologist?
To carry out any procedure, you need not only high-quality tools, but also professional cosmetics. Alginate masks, meso-cocktails, hardware cosmetics, massage oils play an important role in cosmetology. The purpose of each means is different, of course, but the goal is the same. Cosmetics for a cosmetologist are distinguished primarily by their sufficiently high quality, large assortment, high content of active and concentrated substances. One of the important indicators of the professionalism of cosmetics is the number of active ingredients that cause a guaranteed, under certain conditions, correction of skin imperfections.
Our skin constantly requires care, for this, cosmetologists recommend periodically visiting a massage parlor, so that the skin retains its firmness and elasticity. Massage oil for the body will help to make the massage more effective. Massage oil has a natural composition that has a good effect on the beauty and smoothness of the skin, the skin tightens and becomes more elastic, toxins and toxins are removed.
Where to buy cosmetic instruments and products for procedures?
You can always buy cosmetic instruments and products for procedures in the TUFISHOP online store. We also offer a variety of products for cosmetologists: massage oil, tools for the master, gloves and more. We deliver goods not only in Poland, but all over the world.
Frequently asked Questions