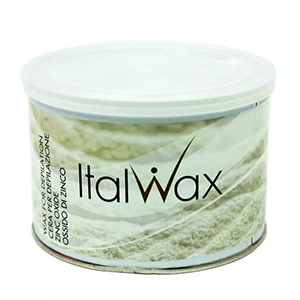 Many girls dream of having smooth legs, the fastest and most reliable way to get rid of unwanted hair is to wax with warm depilatory wax . Today, this procedure can be done in almost every beauty salon, but despite this, most girls do the depilation on their own at home.
Warm wax for depilation is designed for depilation of large areas of the least sensitive skin (legs, arms, back, chest). In contrast to the cold wax procedure, the use of warm wax is more effective, however, in order to properly perform the procedure, sufficient experience is required. Therefore, you can buy warm wax for depilation only to those who have completed special courses or have seen a professional perform removal many times. For everyone else, it is better to contact a beauty salon and trust the experienced hands of the master.
How to properly depilate with warm wax
Warm up the wax for a couple to the desired temperature, it is applied to the body with a special spatula . After 30-80 seconds, when the wax hardens, you need to gently lift the edges of the wax mass and sharply remove the applied strip from the body. Warm wax, which you can buy in our TUFISHOP store, cannot be used a second time, so try to apply it correctly on the body right away.
Wax hair removal has many advantages over other types of depilation:
the product is natural, due to which it does not threaten health, which cannot be said about artificial means for depilation;
warm wax has a special structure, so that depilation can be done anywhere;
when compared with laser depilation, we can say that wax copes well with both dark and light hairs;
using warm wax for depilation , you can be sure that the procedure will take place at the highest level;
The depilation wax contains vitamins, oils, and natural resins, so that after the procedure there is no irritation, the skin becomes smooth and silky.
How to deal with ingrown hairs?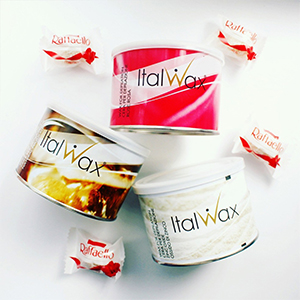 Surely every girl who did hair removal at home faced such a problem as ingrown hairs. This problem worries many girls, as it causes discomfort, the skin becomes unattractive, and it becomes not so easy to perform the following procedure.
Why do hairs grow in? Most often, hairs grow after depilation at home, the reason for this is the bending of a short hair, which changes the direction of its growth. During the depilation procedure , only the upper part of the hair is removed, and the bulb is preserved, after which a new hair grows, and since it is very weak and cannot break through the skin, it begins to grow in the opposite direction.
How to deal with such hairs? In order to avoid such a problem, you should follow simple rules before carrying out the procedure:
before depilation, it is worth cleaning the skin with peeling;
after depilation, after 5 days, you need to start using scrubs and a hard washcloth, this will help the hairs break through the skin;
after the procedure, the skin must be treated with a special emollient.
Many people try to get rid of ingrown hairs on their own using improvised means. Let's look at what not to do with ingrown hairs:
use sharp needles or tweezers, as you can infect the infection and make it worse, the skin will become inflamed and severe redness may appear;
do not press the place where the hair has grown, as it is easy to damage deeply located cells;
use depilatory cream for ingrown hairs .
Ingrown Hair Removal Methods
You can remove ingrown hairs in this way:
If the hairs are not deep, you just need to steam the skin well and do a scrub, the hairs should be released immediately. If there is no scrub, you can use a washcloth, it is desirable that it be hard. Peeling can be done every day, after which the skin is softened with a cream.
If there is inflammation, you can use an anti-acne remedy. After the inflammation subsides, you can do a light scrub.
If the hairs are located too deep, in which case you already need to use tweezers and medical needles, it is best to contact a specialist in this case, it will still be safer.
Among cosmetics, you can easily find good anti-ingrown hair products . Perhaps this is one of the best solutions to deal with this problem. Using such products, you can get rid of irritation, soften the skin, slow down the growth of hairs. Such funds can be bought on our website at an affordable price.
Buy wax for depilation
In our store you can buy everything for the depilation procedure using warm wax . Depilatory paper , depilatory wax, depilatory wax, depilation kits that our store offers are distinguished by budgetary cost and high quality. To order products, you need to contact one of the indicated numbers on the website or visit our showroom in Kyiv. Delivery of goods is carried out not only in Ukraine, but also around the world. Contact us we are waiting for you.
Frequently asked Questions