Sugaring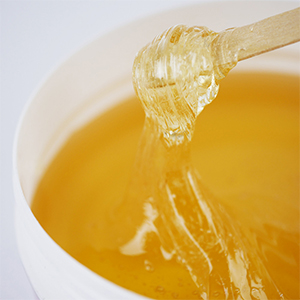 Without a doubt, all the girls at least once dreamed of a magic cream that can be applied once and get rid of all unnecessary hair on the body. But unfortunately, cosmetics manufacturers have not yet come up with this. But do not be upset ahead of time, because today there is such an amazing procedure as shugaring. Sugaring paste, which you can buy in many stores, is a great purchase for girls who want to get rid of unwanted hair for a long time.
Sugaring is a method of hair removal using sugar paste. This type of depilation is very old, even in ancient Egypt, girls removed body hair using sugar and honey. Now, in our modern world, depilation with sugar paste has become very popular. Sugaring buy various manufacturers and at affordable prices for everyone.
What is the process of shugaring?
The procedure of shugaring is carried out by applying on the skin a paste for shugaring - the main component of which is sugar. Before starting the procedure, the area that is selected for work must be cleaned with lotion or gel, this is done in order to degrease the skin. Then the master takes a small amount of sugar paste and kneads it in his hands. After it acquires the desired consistency, it is applied to the skin against hair growth. Sugaring paste is removed with a sharp movement in the direction of hair growth.
When applied to the skin, sugar paste tightly envelops all the hairs, including the shortest ones, firmly sticking to them. Thanks to this wonderful method, you can easily get rid of unwanted hair on any part of the body. Upon completion of the procedure, a gel, cream, or lotion is necessarily applied to the skin, which soothes the skin and helps to avoid severe redness and irritation. You can easily buy shugaring paste in our online store.
How to distinguish sugar pastes for shugaring?
Sugar paste varies in degree of softness. In most cases, soft pastes are used to remove vellus hair. A medium soft paste is used to remove coarser hair. And of course, hard sugar paste is used for coarse hair. Professional masters, when choosing a paste for shugaring, take into account the individual characteristics of the client's growth.
Frequently asked questions about sugaring
What is the difference between sugaring and other types of depilation? If this procedure is carried out correctly, the skin is not injured, since the paste adheres only to the hair. What can not be said for example about wax depilation. Due to the fact that the paste consists only of natural ingredients, the procedure has practically no contraindications.
How often should the sugaring procedure be done? We can safely say that this type of depilation is the most effective, since all hairs are removed in the process. On average, a second procedure is carried out after 3-4 weeks. It is also worth remembering that after the procedure, the hair becomes weaker, grows more slowly and at the same time loses pigment.
Is the procedure too painful? Sugar waxing is a relatively painless procedure. A slight discomfort occurs during the distribution of the paste, as well as when tearing off. Now many masters use means before depilation, which anesthetize.
Are there any contraindications to the procedure? As mentioned earlier, as such, there are no strict contraindications to the shugaring procedure. It is worth refraining from the procedure if: there are open wounds, abrasions, a lot of moles in the place where you want to do sugaring.
Is it possible to slow down hair growth after the procedure? To slow down the growth of hairs, you can use special tools that are designed specifically for this.
How to protect yourself from ingrown hairs? In order to avoid such a problem, firstly, you need to use professional products if you are doing the procedure yourself, and secondly, find a good master if it is not possible to perform the procedure yourself. Never forget about skin care after shugaring. On the 3rd day, you can use anti-ingrown hair products, and on the 5th day you can do a scrub. Also, do not forget that the skin always needs to be moisturized.
There are many recipes on the Internet for making your own pasta. Is it possible? If you carry out the procedure yourself, then it is better of course to buy sugar paste . In the case of home-made pasta, if the proportions are not respected, it will turn out to be of poor quality, which will prevent the desired result from being achieved. Also, if the paste has not cooled down well, you can get burned. It's better not to engage in such a procedure, but just buy shugaring paste , today there is just a huge amount of different pasta at completely different prices. And it is bestto buy a shugaring kit that includes everything that you may need for the procedure.
What is the difference between home waxing and salon waxing? Of course, in the salon, the procedure is carried out by a qualified specialist, thanks to which the result after the procedure will undoubtedly please you. In turn, if you carry out the procedure at home, you will need to practice, everything will not work out perfectly the first time, and it will take much more time than in the salon.
Can sugaring cause allergies? If the procedure is carried out correctly and all materials for shugaring are of high quality, an allergic reaction will not occur. If the hairs were removed incorrectly, reddening of the skin is possible, but this cannot be called an allergy.
Shugaring buy
To buy everything for the depilation procedure, you can always buy sugar paste in our TUFISHOP online store, here you will find quality products at an affordable price for everyone. All goods: depilatory wax , before and after products, wax makers , spatulas , disposable products , are always in stock. Delivery of goods is carried out throughout Ukraine, as well as beyond its borders. Contact.
Frequently asked Questions